CoinDesk
PitchFest
Austin, Texas • April 26-28

PitchFest is the Consensus startup competition that showcases the world's most promising early-stage companies in a live onstage pitching battle.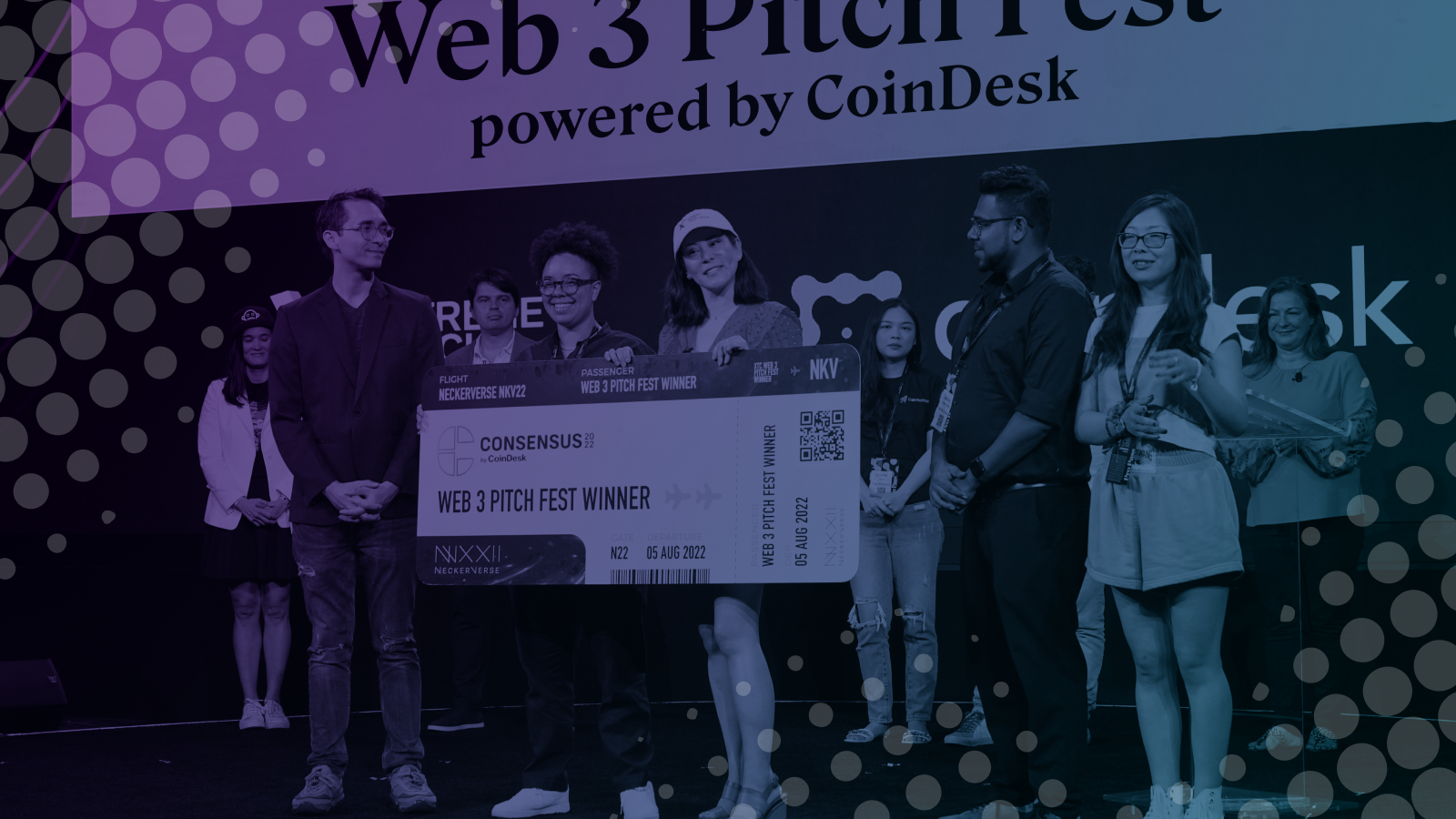 Powered by

CoinDesk PitchFest Semifinalists
Boto: No-code automation platform for web3
Breshna.io: Empowers users to create no-code web3 video games
Gane: The free mobile carrier with a web3 wallet
Illustrated World Series: We produce live illustration tournaments, world leaders in competitive creativity
Magic Square: A Discovery and Engagement Platform for the Web3 Crypto Ecosystem
Metagood: OnChainMonkey, showcasing 10K NFTs blockchain-inscribed in one transaction
Metropolis World: Metropolis World is a curated, aesthetic-forward, customizable, open metaverse experience
Player360 Inc : Player / Fan Engagement Platform Starting with Major League Hockey (NHL)
Rise: Payroll & Compliance for Global Teams
Stable: Our technology stabilizes all global currencies enabling borderless money use
Unlockd: Instant and safe NFT-collateralized loans without losing their utility
VERITIC AG : We save web3 from $10bn losses p.a.: Smart-Contract-Access-Control made easy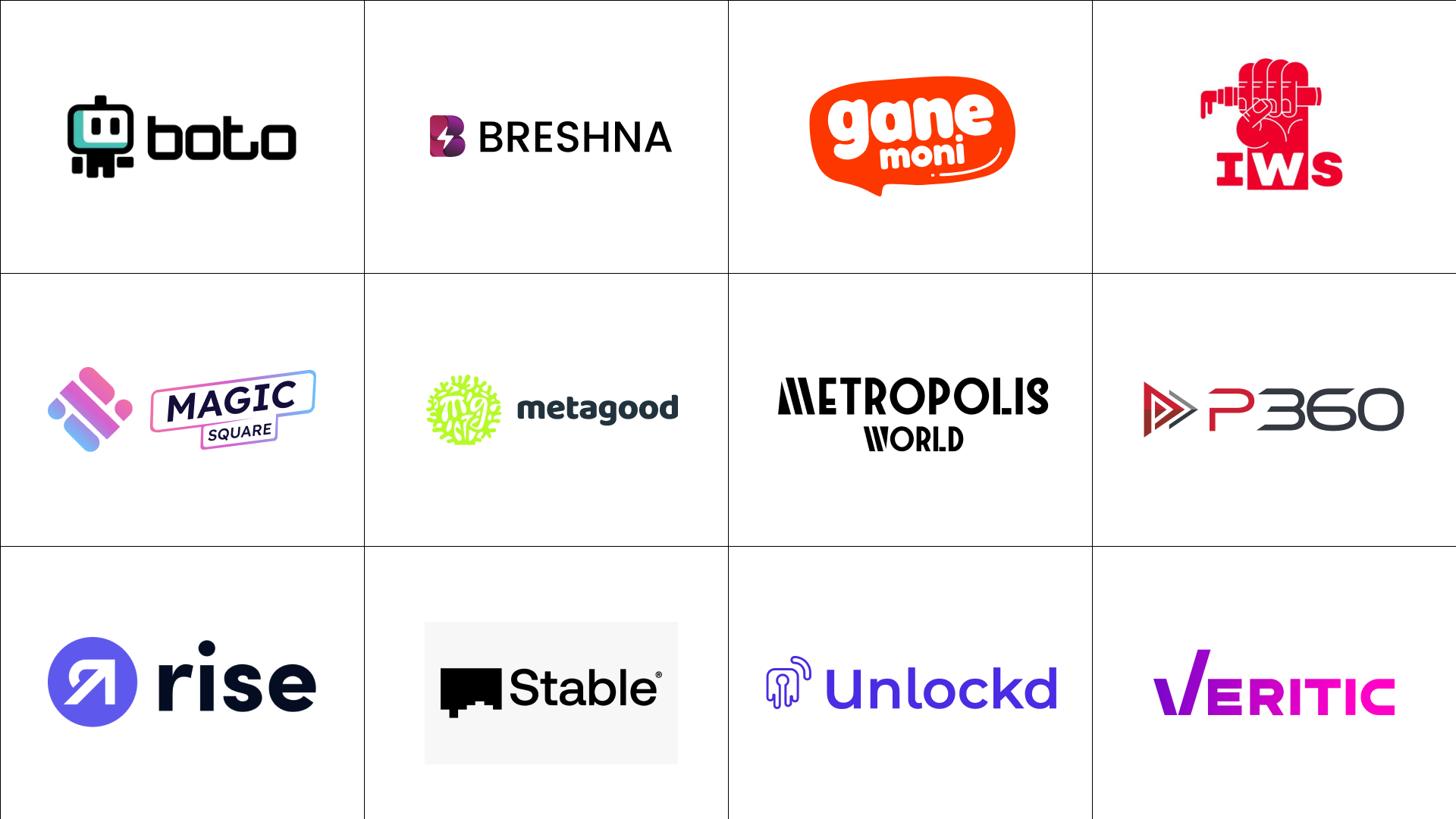 PitchFest on the Agenda
What Is It?
Consensus is the world's largest, longest-running and most influential gathering of the many, differing elements that make up the crypto and Web3 communities.
CoinDesk PitchFest is the Consensus startup competition that showcases the world's most promising early-stage Web3 companies in a live onstage pitching battle.
PitchFest allows us to celebrate the companies of tomorrow with the builders of today.
Apply today to pitch your startup in front of the world's largest gathering of Web3 investors.

Who Is It For?
We are looking for the most promising early stage crypto, blockchain and Web3 startups, teams, and builders to come to Austin and pitch live on stage at Consensus.
The competition is open to startups, chains, teams, projects or communities that:
Have less than $5M in funding
Are less than 3 years old
Are Web3 companies or projects
What does the winner get?
Featured coverage across CoinDesk channels
Two VIP Piranha passes to Consensus 2024
And much more to be announced later

All finalists will receive a complimentary hotel room and Pro pass for Consensus 2023.
What Happens When I Apply?
PitchFest Submission
Startups must apply for PitchFest by March 31st. Web3/blockchain must be a core component of your product, your start-up must be less than three years old and you must have raised less than $5m.
PitchFest Selection - Group Round
Handpicked CoinDesk evaluators will assess all applicants and make their decision by April 7. The 12 chosen founders will deliver their three minute pitch live on stage at Consensus on April 27, followed by a brief Q&A session. Industry leading judges will select the finalists.
PitchFest Live - Final Round
The six winning founders will pitch on the final day of Consensus, April 28 and we will crown the CoinDesk PitchFest 2023 winner.
Who Attends?
With over 900+ VCs and LPs, Consensus is the largest gathering of Web3 investors in the world
Our Protocol Village will host the most important chains in the ecosystem as they present their roadmaps and share their grant programs
From Web2 to Web3, Consensus brings together the top media publications in the world reporting on the future of the industry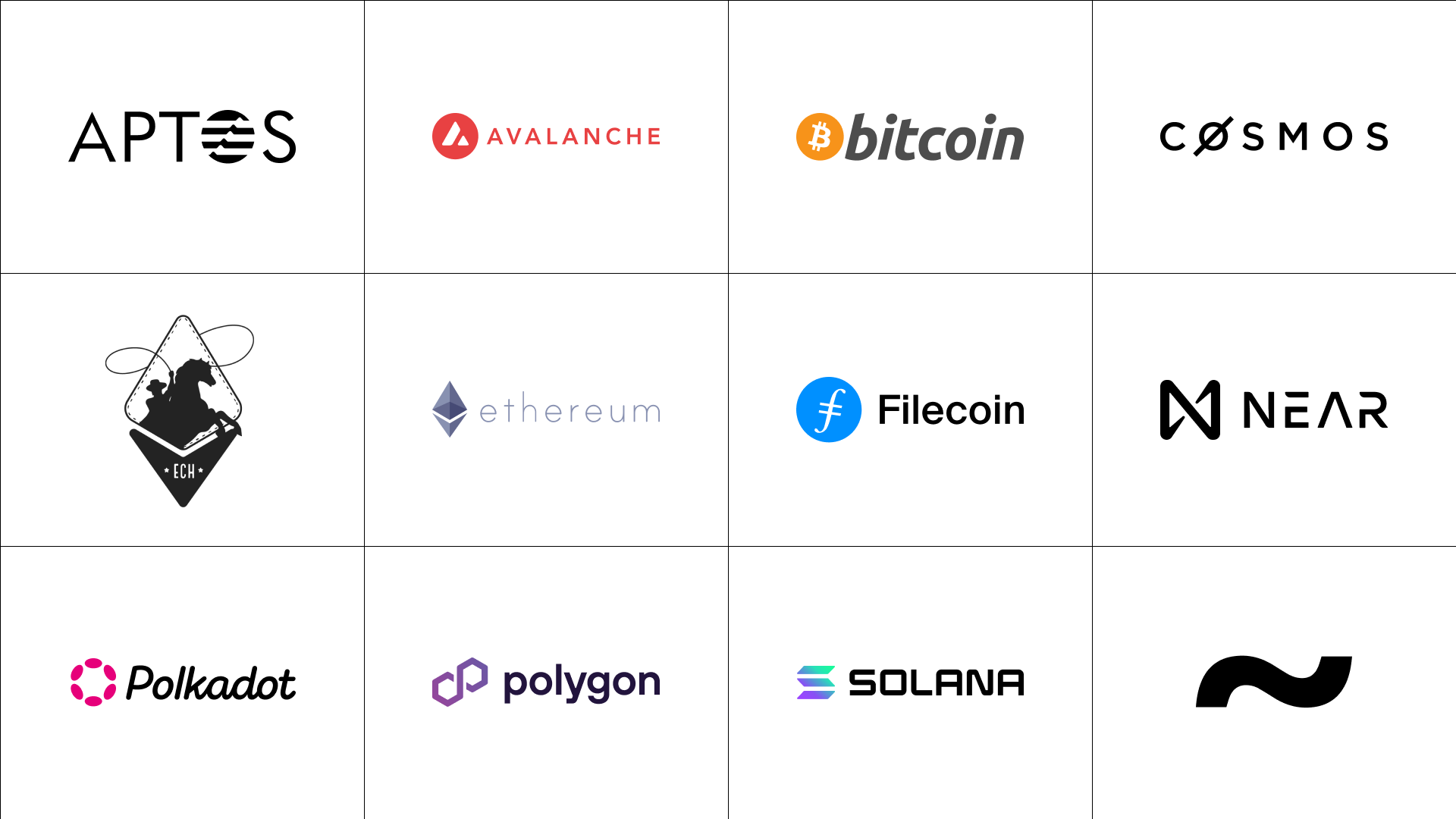 2022 PitchFest Winner
Pitching at Consensus was the highlight of my year. I loved the opportunity to represent Givepact on a major stage, master my pitch, and prepare for the expert judges. The experience supercharged our startup — validating our vision and energizing us on our entrepreneurial journey in Web 3.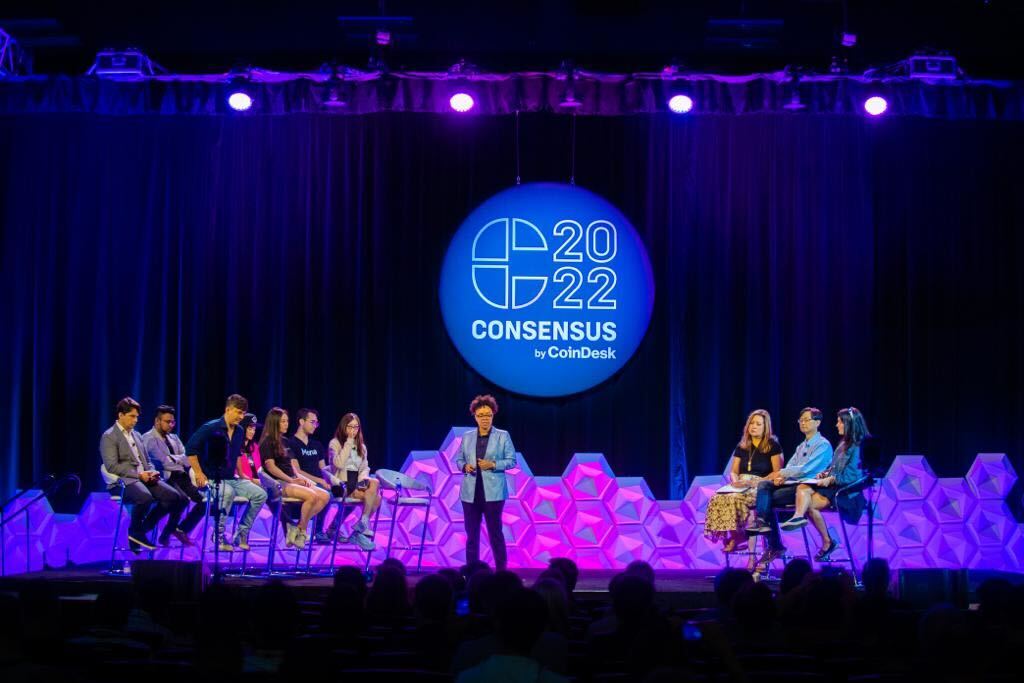 Past Judges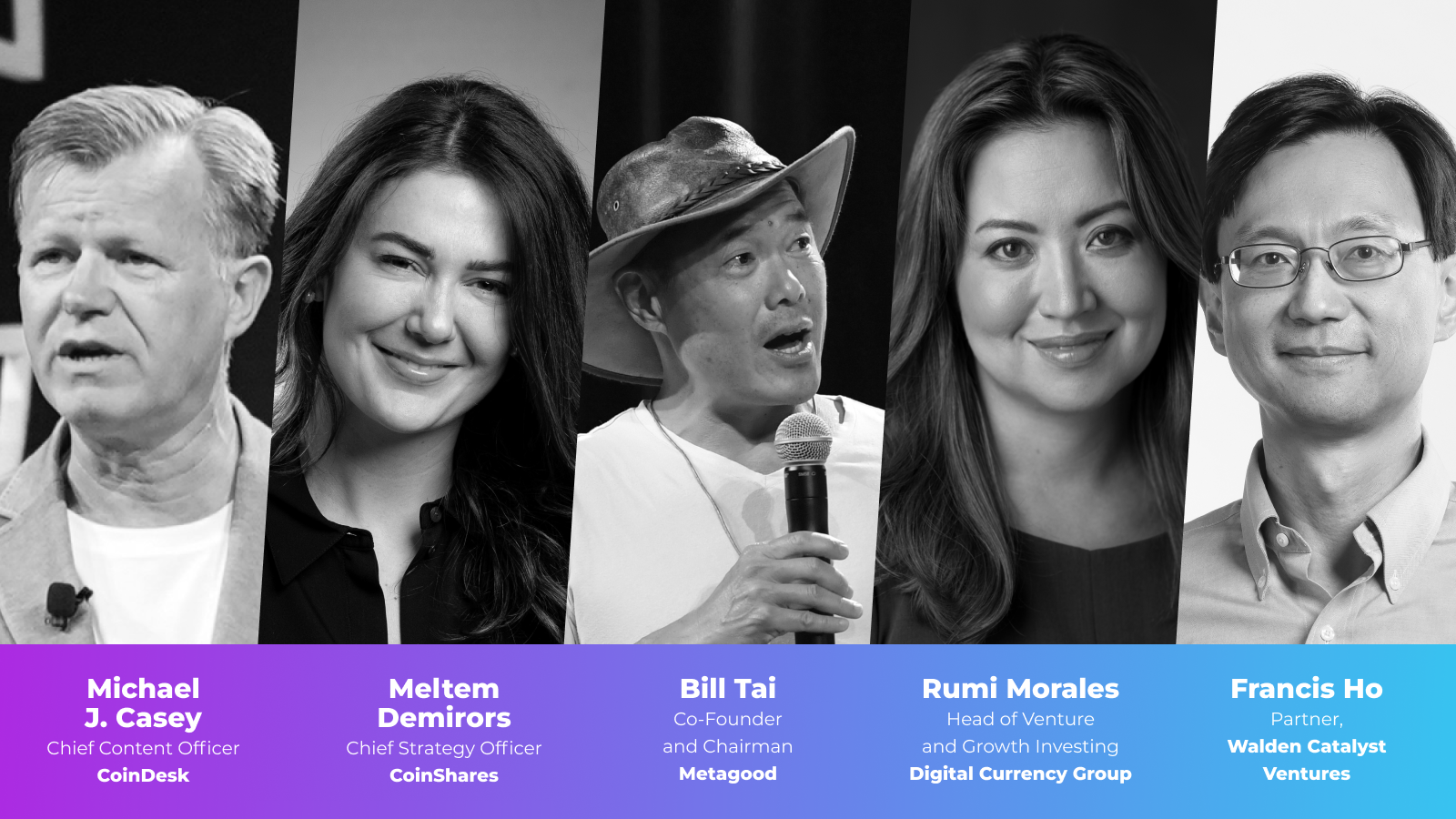 I'm incredibly impressed at the number and the quality of applications to our inaugural WEB3 PitchFest. The transition from Web2 to Web3 is foundational – you can see how game changing it is going to be through the eyes of the brilliant entrepreneurs in our contest, totally focused on driving it. I'm so glad we can be a catalyst for this group!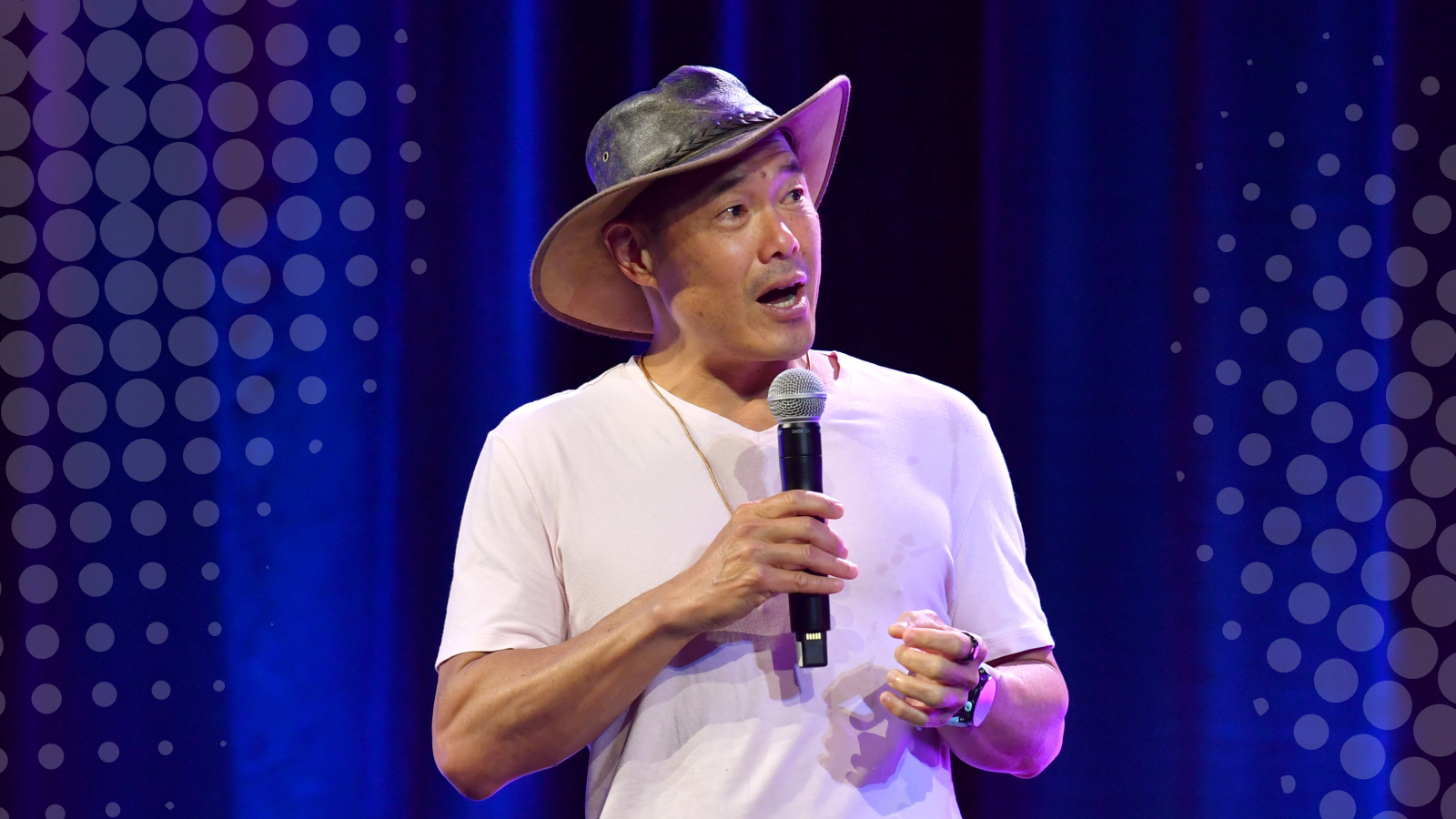 We were blown away by the number and quality of exciting submissions to this inaugural Web3 PitchFest. Whittling them down to the final eight was a tough choice for the evaluators, but this impressive array of finalists fits with Consensus's status as the most important gathering of crypto innovators building the future.