Countdown to Price Increase
What Is Consensus?
Consensus is the world's largest, longest-running and most influential gathering that brings together all sides of the cryptocurrency, blockchain and Web3 community.
There could not be a more important time than now to do so. In the wake of the most tumultuous year in crypto history, it is a time to rebuild.
Since its inception in 2015, Consensus has served as grounds for calibration, collaboration and resolution for thousands of professionals and builders from around the world forging the future of finance and the new digital economy.
Consensus 2023 is a call to action for developers, investors, founders, policymakers, brands and others to come together and find solutions to crypto's thorniest challenges and finally deliver on the technology's transformative potential.
Read more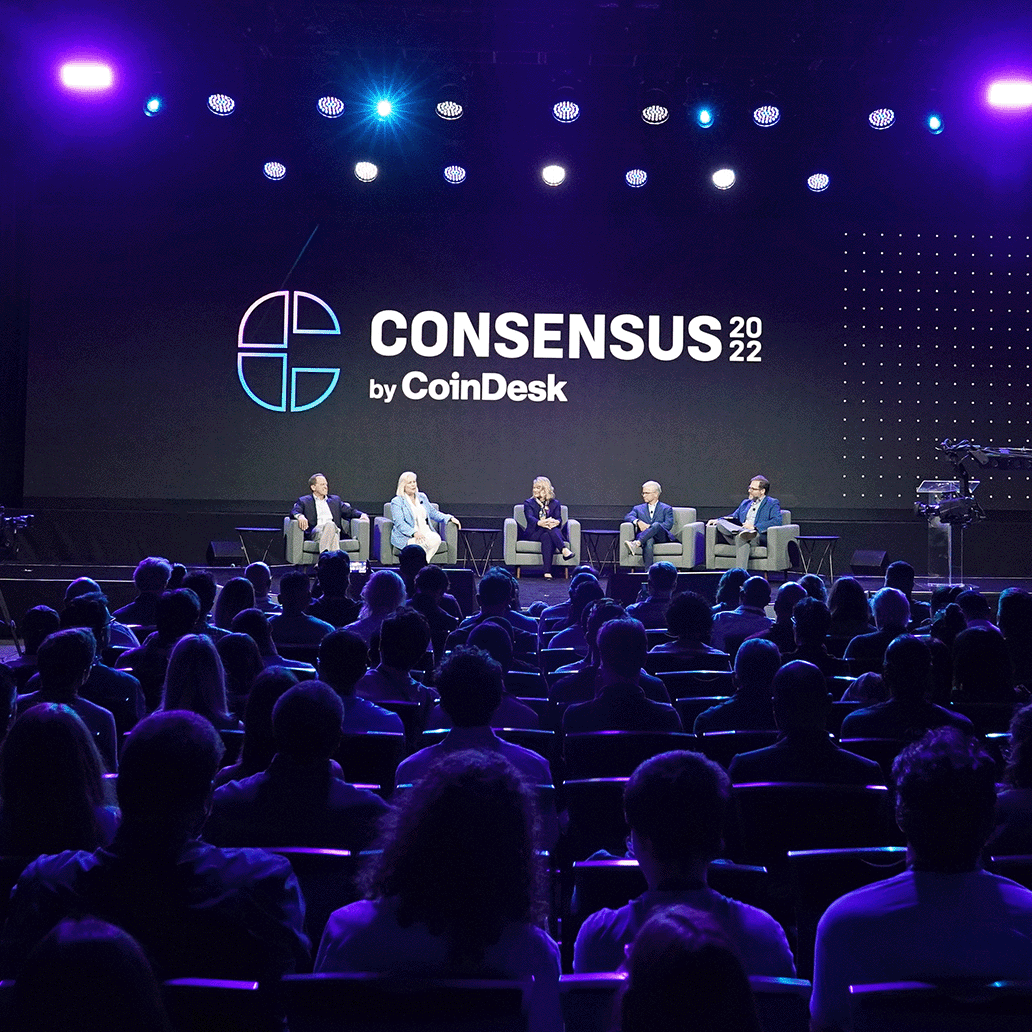 Two-Day Pass
US$1,599
REGISTER BY APRIL 7 TO SAVE $400 ON WALK-UP RATES

Two days of content, networking and experiences.
Pro Pass
US$2,199
REGISTER BY APRIL 7 TO SAVE $600 ON WALK-UP RATES
A third day of Consensus. Plus, opportunities to learn, grow and connect with professionals in a relaxed environment.
Piranha Pass
US$9,000
The ultimate Consensus experience for true VIPs that is centered around added comfort and community.
Proof of Steak Dinner
US$140
Join us for dinner, drinks and networking at one of Austin's hottest restaurants, Comedor on Thursday, April 27. Presented by DFG.
Group Rates
Interested in attending as a Group? Discounts are available when you purchase 5 or more passes. Use the applicable discount code at checkout.
Group of 5+ use
buy5plus
Group of 10+ use
buy10plus
Group of 20+ use
buy20plus
Group of 30+ use
buy30plus
Have questions or need to talk to a member of our team?
Contact Us
Startup Package
The Startup Packages powered by Google Cloud offers three tickets for the price of one to Web3 startups that have less than $5M in funding and are less than three years old. Additional benefits include an in-app company profile, access to private startup/investor meetups, an opportunity to apply for PitchFest and more.
Developer Pass
The crypto industry was built by developers. To help pay it forward, we have a limited number of discounted tickets reserved for active Web3 and Web2 developers and open source contributors. To apply for a discounted pass ($189.00) please fill out the application form and if successful we will reach out to you with a discount code in the next 14 days.
Student Pass
To qualify for a Student Pass ($189.00), complete the application form with a valid proof of enrollment. Approved students will receive a promotional link via email to fulfill your pass through the online registration system. Benefits of the Student Pass are the same as the Two-Day Pass.
Emerge Scholarship
Blockchain Innovation starts with blockchain education. We believe that true innovation depends on hearing from, and listening to, people with a variety of perspectives. Scholarships are available for members of underrepresented groups in blockchain, crypto and adjacent communities.